Our Mission
Supporting the development and advancement of paradigm-shifting ideas to solve the world's most wicked problems.
Climate change may be the most wicked problem the world has ever faced, encompassing many complex and intersecting issues such as land use, economic development, and energy access. Yet for too long the policy response has been to treat the climate as a conventional problem to be solved by conventional solutions such as carbon taxes and international treaties.
The wicked nature of climate change helps explain why people disagree so vehemently about whether the problem exists and how to address it. The extreme polarization on this issue has led to a standstill and an inability to look past preferred solutions to come up with ideas that are both politically feasible and capable of actually solving the problem.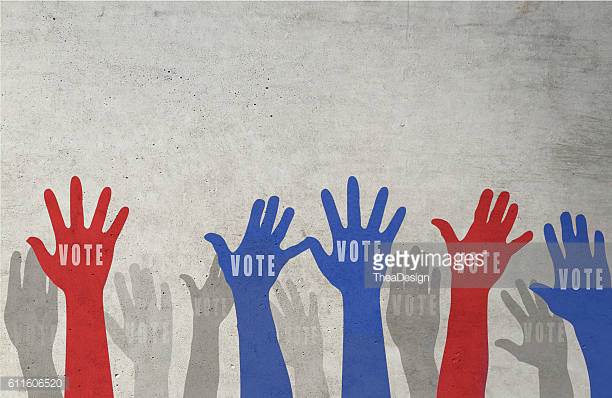 Democracy is under threat and norms and institutions need to be safeguarded
Our Partners
We do not accept unsolicited proposals
The Breakthrough Institute is a paradigm-shifting think tank committed to modernizing environmentalism for the 21st century. Breakthrough's mission is to accelerate the transition to a future where all the world's inhabitants can enjoy secure, free, and prosperous lives on an ecologically-vibrant planet.
The Center for Global Development works to reduce global poverty and inequality through rigorous research and active engagement with the policy community to make the world a more prosperous, just, and safe place for us all.
Clean Air Task Force works to help safeguard against the worst impacts of climate change by catalyzing the rapid global development and deployment of low carbon energy and other climate-protecting technologies through research and analysis, public advocacy leadership, and partnership with the private sector.
Environmental Progress is a research and policy organization fighting for clean power and energy justice to achieve nature and prosperity for all.
Harvard's Solar Geoengineering Program will bring together an interdisciplinary group of faculty from across the university to accelerate the understanding of the effectiveness and risks of solar geoengineering. 
Our World in Data is an online publication that shows how living conditions are changing. The aim is to give a global overview and to show changes over the very long run, so that we can see where we are coming from and where we are today.
Third Way is a multi-issue think tank that answers America's challenges with modern ideas. Its Clean Energy Program aims to advance the case for long-term federal action to scale clean energy innovation.
Rachel pritzker, president & Founder
Rachel Pritzker is President and Founder of the Pritzker Innovation Fund. Rachel is Chair of the Advisory Board of the Breakthrough Institute, a pioneering research organization that is changing how people think about energy and the environment, and is a board member and co-chair of the Energy Program at Third Way, a multi-issue think tank that answers America's challenges with modern ideas. Rachel also serves on the board of Environmental Progress, a policy and research organization fighting for clean power and energy justice to achieve nature and prosperity for all, and the board of the Center for Global Development, a "think-and-do-tank" that works to reduce global poverty and inequality through rigorous research and active engagement with the policy community. Rachel is a co-author of An Ecomodernist Manifesto, which outlines a powerful alternative approach to climate mitigation and human development. Her TED Talk on ecomodernism offers new frameworks for moving civilization beyond a dependence on natural resources, and her TEDxBeaconStreet Talk, Energy Myths: Climate, Poverty, and a Reason to Hope, illuminates a path to protecting the environment while moving billions of people out of poverty. Rachel is a member of The Philanthropy Workshop and serves on the board of the Palm Center, a research institute that produces scholarship designed to enhance the quality of public dialogue about critical and controversial policy issues, such as gender and sexuality in the military. She previously served as a founding board member of Media Matters for America and a founding board member of the Democracy Alliance, a partnership of business and philanthropic leaders committed to a stronger democracy by supporting progressive organizations. Rachel attended Brown University, where she majored in Latin American studies. A clinical nutritionist by training, she also co-founded the nation's first accredited master's degree program in botanical medicine.
roland pritzker, Chairman
Roland Pritzker is Chairman of the Pritzker Innovation Fund. A man of diverse interests, Roland is an entrepreneur, musician, race car driver, private equity investor, and philanthropist. He plays bass with Blind Dog Smokin', a Grammy-nominated funk/blues band that he has been with since 2000. Roland is the co-founder of ROTEK Racing, a race team in Germany through which he has vied in numerous endurance competitions. Roland is an experienced venture and private equity investor. He is part-owner of Essential Living Foods, a distributor of organic and raw foods sourced from Central and South America. He started and hosts the annual Snowy Range Music Festival, a three-day music festival held over Labor Day weekend in Laramie, Wyoming. Roland studied aeronautical engineering at the University of Colorado and sustainable business at the Bainbridge Graduate Institute.
mike berkowitz, senior advisor
Mike Berkowitz is a Senior Advisor to the Pritzker Innovation Fund. Mike is Co-Founder & Principal at Third Plateau Social Impact Strategies, a strategy firm that partners with many of the world's most passionate and daring changemakers to reimagine, expand, and realize their social impact. Mike is a 21/64-certified philanthropy consultant and has counseled numerous individual donors, family foundations, and institutional foundations on their philanthropic giving. He has also advised dozens of nonprofit institutions on effective development strategy, community engagement strategy, strategic planning, and impact evaluation. Mike formerly served as a lead consultant to the Democracy Alliance, a partnership of the nation's top progressive philanthropists. He has a B.A. in History, magna cum laude, from Brown University, where he was a member of Phi Beta Kappa.